🌸You Are Beautiful Kawaii Bunny Circle Holographic Sticker | Kawaii stickers |Cute Stickers | Holographic Sticker  🌸
Cute holographic bunny stickers. Glossy/vinyl. Use this sticker for your journal, pen pal letters or stick it anywhere you want!
Made with mat vinyl sticker, candies are printed with mat holographic effect, the size is 2×4 square.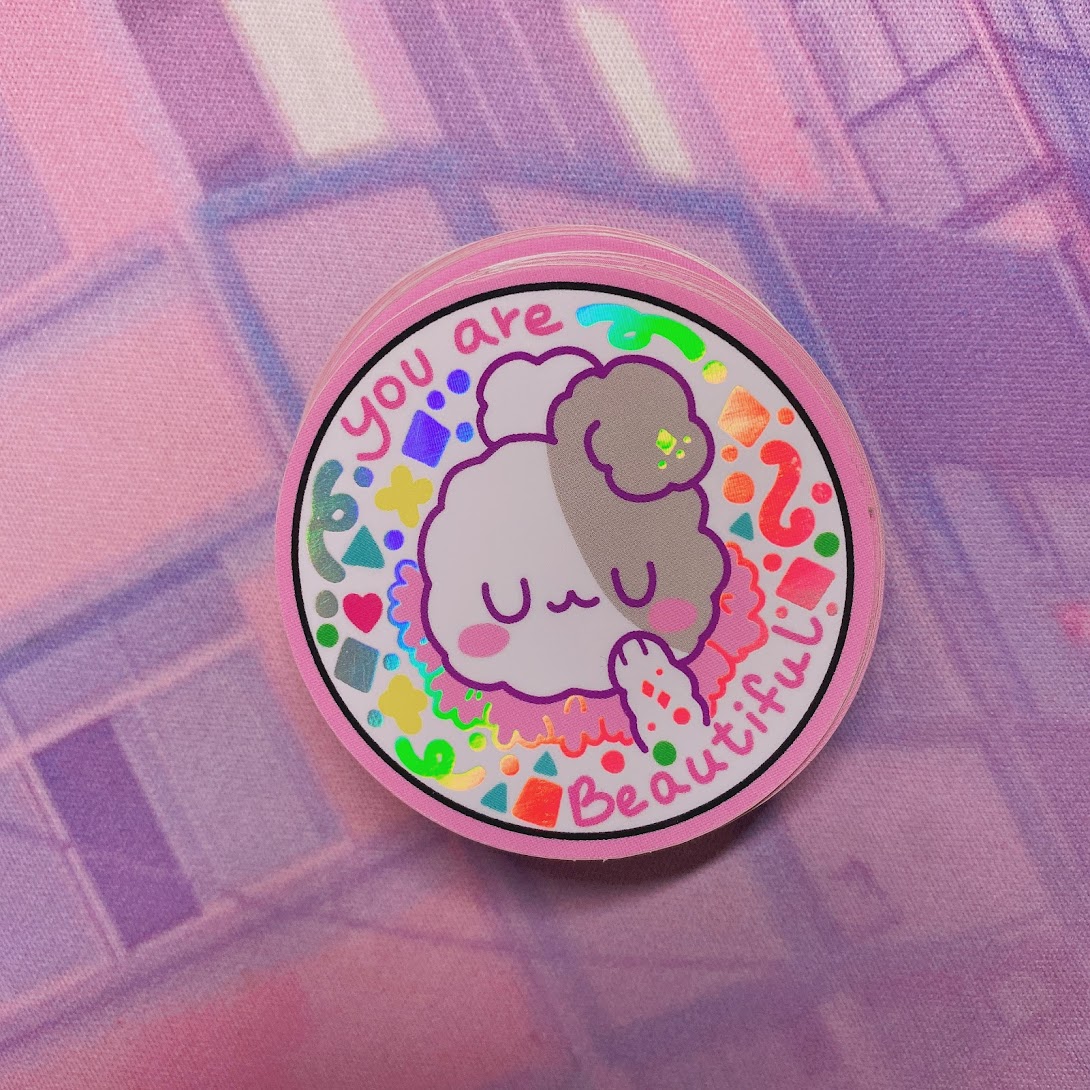 🌸SPECIFICATION:
================
– Size: 2.2 x 2.2 inch
– Printed on holographic vinyl paper
– Waterproof
🌸SHIPPING INFO:
================
– Please allow 3-5 business days to process after purchase
– Please allow longer wait time, all transit times are extended due to COVID-19.
🌸FOLLOW US ON SOCIAL:
=======================
https://linktr.ee/ruruvictoria
Thank you and have a blessed day <3